Maine's Premier SRT Dealer!


Southern Maine Chrysler Dodge Jeep

is proud to be Maine's premier SRT Dealer, offering a selection of Chrysler, Dodge, and Jeep vehicles that set the standard in performance - whether for the otrack or the daily commute. 2017 SRT vehicles range from the exotic and nimble Viper SRT to the 707 hp Charger Hellcat - the most powerful, quickest and fastest sedan ever! There's also the Dodge Challenger SRT 392, and Challenger SRT Hellcat.



Viper SRT


This is where it starts. The Dodge Viper SRT is the heart and soul of the brand. An American exotic meticulously hand-built by craftspeople and artisans who sweat every detail during the five-day build process. 

More than 145 hours are required to achieve the show-quality, hand-sanded, multi-coat paint finish. 

Inside, world-class attention to detail with premium appointments include customizable controls and communication screens. 

AND every new Viper comes with a complimentary day at the Viper Experience to refine your high performance driving skills on track or off.

2017 Dodge Charger Hellcat


Charger Hellcat

, with a 707 hp supercharged HEMI V8 is the most powerful, quickest, and fastest production sedan ever built.


Quickest Sedan Ever on the 1/4 mile - at 11.0 seconds

Fastest Sedan Ever - at 204 mph

Most Powerful Sedan Ever - 707 hp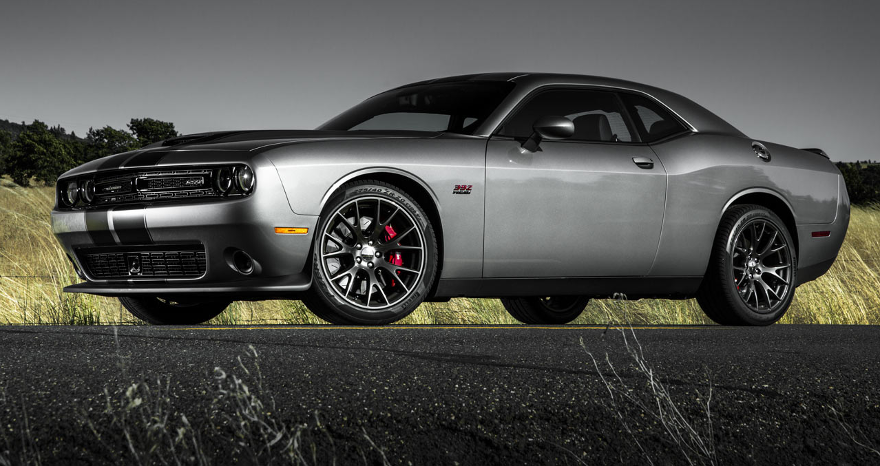 2017 Dodge Challenger Hellcat


With the same supercharged HEMI V8 that is offered on the Charger Hellcat, Challenger Hellcat is the most powerful muscle car on the planet.

More Power - 707 hp, 645 lb-ft torque

10.8 Seconds on the 1/4 mile

0-60 in low 3-second range

Top Speed of 199 mph

Dodge Challenger SRT 392


The heart of the 2017 Challenger SRT 392 is the 6.4 liter HEMI engine, now boasting 485 hp and 475 lb-ft of torque - ideal for those times you want to do a little soul-searching  -  quickly.

Choose from a robust new TorqueFlite eight-speed automatic transmission, featuring rev-matching on downshifts, or bang your own gears with a Viper-like Tremec six-speed manual gearbox, with a beefed-up clutch.




SRT is an entire brand fueled by a passion for street and racing technology. Adhereing to five hallmarks that set SRT apart: awe-inspiring powertrains; outstanding ride, handling, and capability; benchmark braking; aggressive and functional exteriors; and race-inspired, high-performance interiors.

To order your SRT model, or to schedule a test drive in one of our cars in stock, please call: (207) 835-3420

For more information about SRT models and options, click here.

Racing Heritage



Dodge has a storied history in racing, dating back to the early days of NASCAR, and that heritage continues with the Viper SRT GTS-R that competes in the Tudor United Sportscar Championship, with drivers Jonathan Bomarito, Dominick Farnbacher, Indycar Series champion, Ryan Hunter-Reay, and others.  

SRT's next generation racer is the Viper SRT GT3-R, which will campaign throughout the U.S., and take on the world in the 24 Hours of Le Mans.
The Dodge Viper SRT GT3-R is the direct descendent of the high performance GTS-R GTE class racer campaigned by SRT Motorsports in the 2013 24 Hours of Le Mans and the American Le Mans Series.
The Viper GT3-R builds upon the success of its predecessor. The chassis has been equipped with a highly efficient aerodynamic package to optimize handling. Further racing enhancements include an Xtrac six-speed sequential transmission with paddle shifters, six-piston front brake calipers with four-piston rears, lightweight wheels and a multi-disc race clutch to help extract maximum performance from the V-10 engine.