Congratulations to our 2017 Art Contest winners!
This year's challenge was a coloring contest, featuring a "Jeep Safari." We were very excited to receive so many entries, and all of them of good quality. Thanks for participating!
Our
Overall Winner
, and
First Place
in the 15-18 age group, is 16-year-old Bear, who is in the 11th grade at Sweetser School, in Belfast. Bear's entry caught everyone's eyes because of the great attention to detail, and a fantastic sunset in the background. Thanks and congratulations, Bear!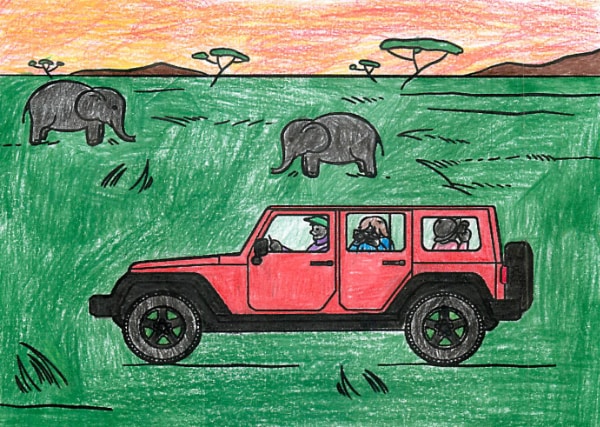 ---

First Place in the 8 and under category goes to our youngest entry, 4-year-old Iris, of Belgrade, ME. Iris attends Pre-K at the Belgrade Central School. The judges loved her bold use of fluorescent colors and attention to detail. Thank you, Iris!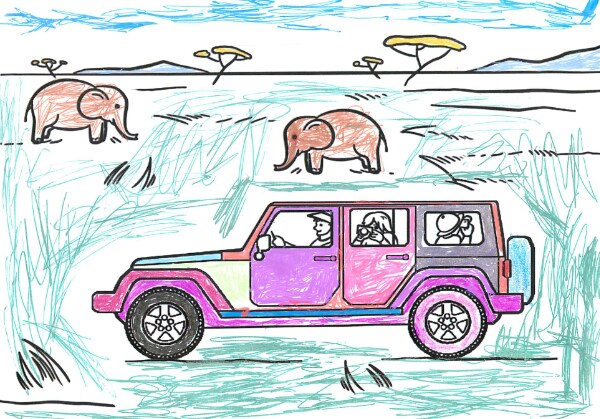 ---
First Place
in the 12-14 age group is awarded to 13-year old Brock, who also attends Sweetser School, in Belfast. Brock's work is very abstract and features a pink elephant, which impressed the judges. Nice work, Brock!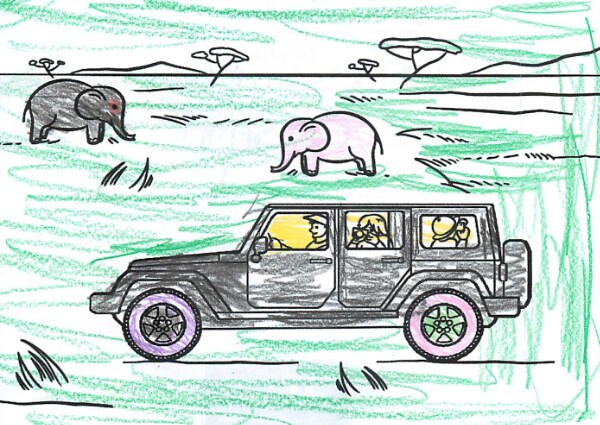 ---

First Place in the 9-11 age group goes to 10-year-old Ian, who is a 5th grader at Sweetser School, in Belfast. Ian's entry shows excellent detail and use of color, especially the passengers and the Jeep, which very closely matches a factory paint option - Granite Crystal Metallic. Great job, Ian!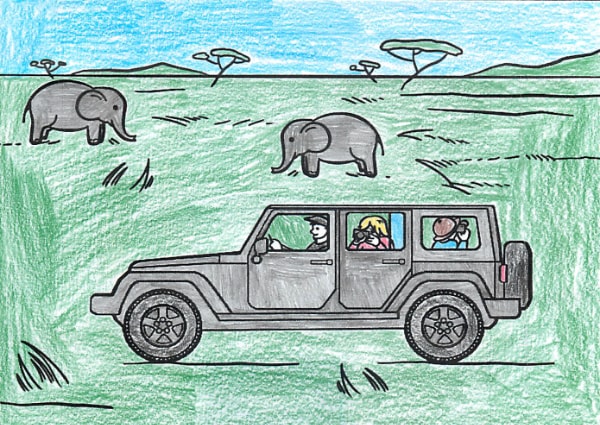 ---

The winning school participant was Sweetser School, in Belfast, ME. Thanks for embracing this fun competition and sending us so many entries!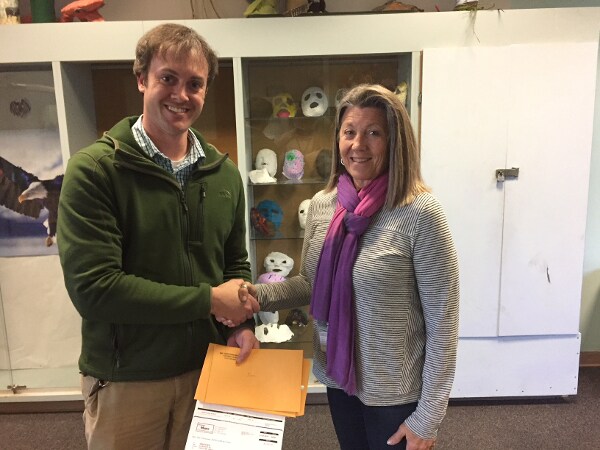 Above: Tim Watson (left), of Southern Maine Motors, presents Donna Murray, of Sweetser, with a check for $1,000
Thanks to all our participants in this year's competition. Please stay tuned to Facebook, Twitter, and our website for announcements about upcoming contests.
Southern Maine Chrysler Dodge Jeep Ram | Art Competition 2017