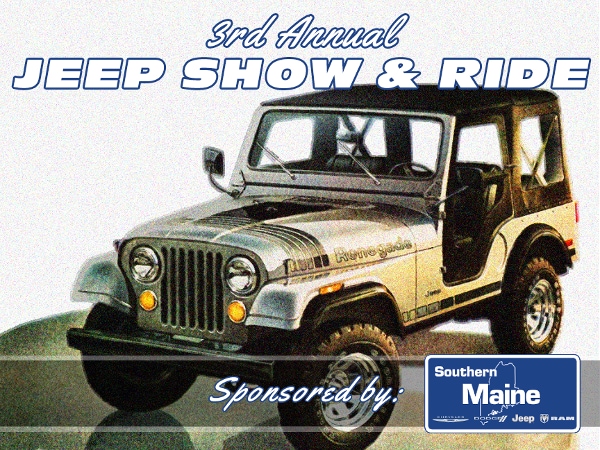 Southern Maine Motors has announced that the 3rd Annual Jeep Show & Ride will take place Saturday, May 19th!
Activities begin at 9am, with a Jeep show at Southern Maine Chrysler Dodge Jeep, located on Rt. 1, in Saco, ME.

Food and refreshments will be available during the show.

At 11am, we'll take a ride along the coast and make an ice cream stop at Kettle Cove Creamery.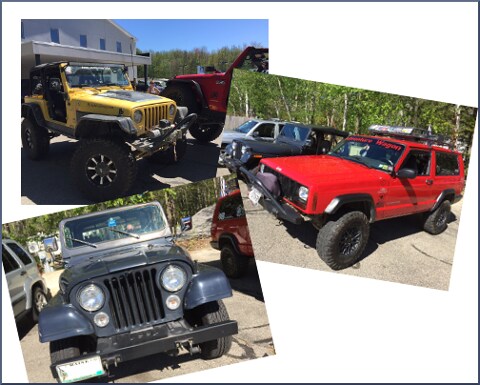 First 30 to register receive dash plaques!



Entry is FREE, but we ask that you make a donation of any amount during the event, to the Ecology School at Ferry Beach.