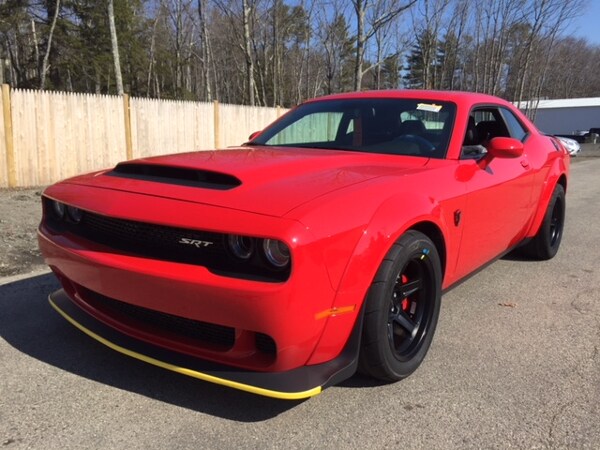 On Thursday, April 12th, the 2018 Dodge Demon arrived here at Southern Maine Motors!
With a wide stance, sticky tires, and an attitude to match its looks, Dodge Demon is a true muscle car, and it has the stats to prove it. Demon is powered by an 840hp 6.2l Supercharged Hemi SRT Demon V8, and armed with a functional Air Grabber hood scoop and Torque Reserve Launch control system.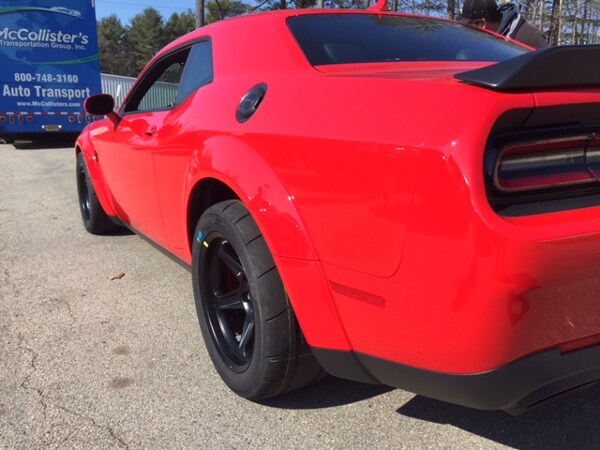 Its equipped with 315/40R18 Nitto NT05R drag radial tires, Brembo brakes, and even comes with 4-point harnesses to keep you secure.

Dodge Demon is an elite performance machine, that decimates the competition:

Highest Horsepower of ANY production car

Highest G-Force by a production car

First wheelie by a production car

World's fastest 0-60 mph production car

World's fastest 1/4 mile production car