2018 Art Contest
Last year we offered a coloring contest called "Jeep Safari," and we were excited to get so many entries. For 2018, our Jeep visits the ski slopes in the "Jeep Mountain Adventure."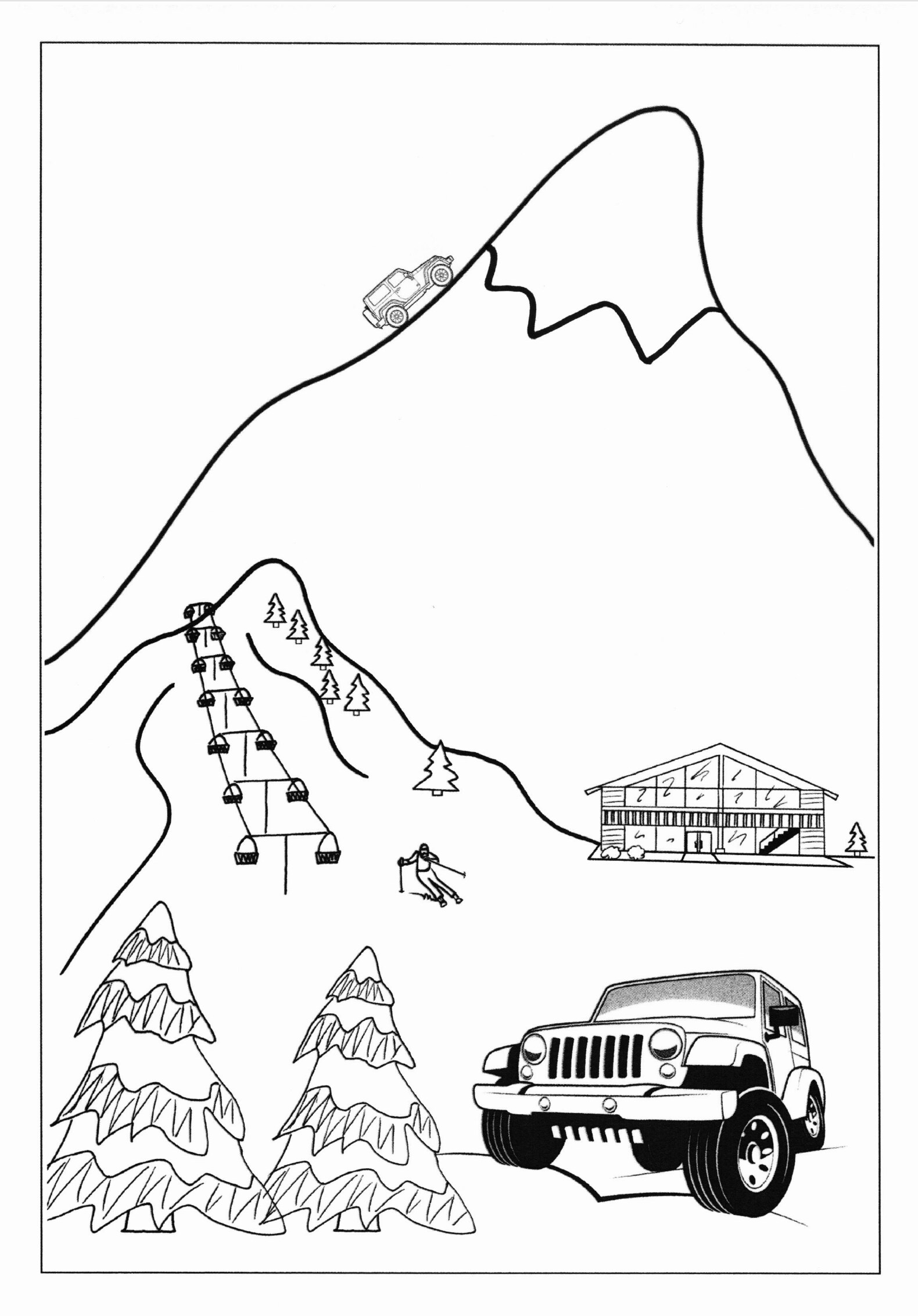 Click here
to download the drawing and entry form.
Rules: All entries must be received by October 31st. Winners will be judged by the contest committee, as selected by Southern Maine Motors. The committee's decisions are final. Winners will be selected from each age category and overall, and a separate prize will be awarded to the school with the most entries. Be creative and have fun!
Entries should be mailed to:
Southern Maine Motors
C/O Tim Watson
824 Portland Road
Saco, ME 04072

---
Please stay tuned to Facebook, Twitter, and our website for announcements about upcoming contests. 
Southern Maine Motors | Art Contest 2018